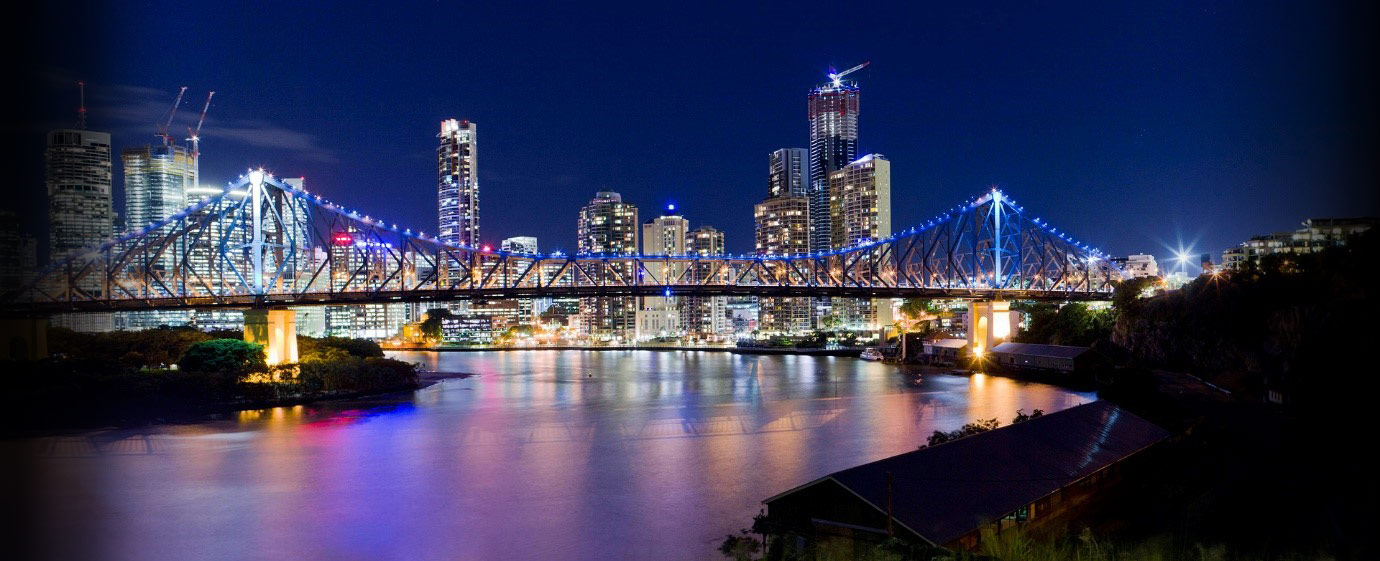 Brisbane City Bridge, QLD, Australia
'Celebrating all that is Kazzie'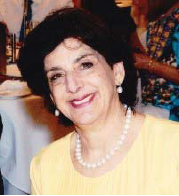 Message from the President of KCA
Welcome to the first convention of Kastellorizians ever held in Australia.
Over one hundred years ago, Kastellorizians settled in this country and set about contributing to the development of Australia on many levels. Our collective stories are littered with remarkable achievements in all fi elds of endeavour. At the same time, these settlers and their families continued to honour the customs and traditions of the small Greek island of Kastellorizo.
With the Kastellorizian Council of Australia finally and formally established in 2014, the inaugural Brisbane Convention of 2016 has adopted the theme of 'Celebrating all that is Kazzie' and celebrates all that is Kastellorizian – past, present and future. In addressing the many issues to be raised, we have been honoured with the support of prominent speakers from Australian states and beyond.
I invite all participants, Kastellorizians and guests, to embrace every aspect of the programme and actively contribute to its success.
We are indebted to the Kastellorizians of Queensland, the Convention Steering Committee and especially to the Convention Chairman, Stathis Efstathis for their outstanding efforts. They have made an enormous commitment to plan, prepare and stage this signifi cant event in our history.
I wish you a happy and informative convention.
With best wishes,
Yvonne (Kominos) Panagacos
President, Kastellorizian Council of Australia INC.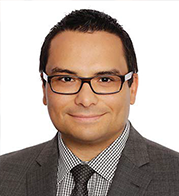 Message from the President of the Greek Orthodox
Community of St George, Brisbane
As a Greek Australian with Kastellorizian heritage, I am very privileged and honoured to write this message on the occasion of the inaugural National Conference of the Kastellorizian Council of Australia 2016. Firstly, I welcome all interstate delegates to Queensland for the staging of this wonderful event. On behalf of the Greek Orthodox Community of St George, Brisbane, I congratulate the Conference Committee and the Kastellorizian Council of Australia for their hard work and efforts and wish everyone the very best for an enjoyable, inspiring and successful event.
Since the arrival of the fi rst Kastellorizians to Australia in the 19th century, the Kastellorizians and their future generations of families have contributed to the very fabric of Australian society across all sectors and industries. Events such as these allow us to recognise the hardship and celebrate the successes of Greek migrants. These occasions also allow us to focus on the future to ensure that the benefi ts and successes of this invaluable heritage are there for the generations to come.
I wish all delegates, speakers and organisers a very successful event and for those from elsewhere, an enjoyable stay during their time in Queensland.
With sincere thanks and best wishes,
Michael-Angelo Anastas
President, Greek Orthodox Community of St George, Brisbane
Convention Steering Committee:
Dr Anastasia Anastas
Michael Boubaris
Despo Efstathis
Stathis Efstathis (Convenor)
Betty Yanardasis
George Yanardasis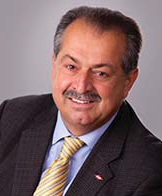 Keynote Speaker: Andrew Liveris (USA)
Andrew N. Liveris is President, Chairman and Chief Executive Officer of The Dow Chemical Company, a $58.2 billion (2014) global specialty chemical, advanced materials, agrosciences and plastics company based in Midland, Michigan, USA. Andrew's 34-year Dow career has spanned manufacturing, engineering, sales, marketing, and business and general management. He has spent the bulk of his career in Asia, where he was general manager for the company's operations in Thailand and later President of all Asia Pacific operations. He began his Dow career in 1976 in Australia.
Andrew has been a member of Dow's Board of Directors since February 2004, CEO since November 2004 and was elected as Chairman of the Board effective April 1, 2006. Andrew was born in Darwin, Australia and attended the University of Queensland in Brisbane, graduating with a bachelor's degree (first-class honours) in Chemical Engineering. He was awarded an honorary doctorate in science by his alma mater as well as being named Alumnus of the Year for 2005.
Andrew is a Chartered Engineer and a Fellow of The Institute of Chemical Engineers, as well as a Fellow of the Australian Academy of Technological Sciences and Engineering. Andrew resides in Midland, Michigan. He and his wife Paula have three children.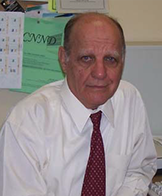 Keynote Speaker: 

Emeritus Professor Byron Kakulas (WA)
Professor Byron A Kakulas graduated in Medicine from the University of Adelaide in 1956. After residency training at the Royal Perth Hospital, he specialised in clinical neurology.
Byron pursued further expertise in neuropathology at Harvard Medical School. He joined Dr Raymond D Adams, Head of Neurology at the Massachusetts General Hospital, where he was Chief Resident in Neuropathology from 1963 to 1965. He later co-authored a reference book on muscle disease with Dr Adams published in 1985.
In 1967 Byron founded the Muscular Dystrophy Association of WA and soon after, the Australian Neuromuscular Research Institute becoming the Medical Director of both, posts he has held until 2012. In 1971 he was appointed Professor of Neuropathology in the University of Western Australia becoming Emeritus in 2006.
Byron has received many honours and awards including Officer of the Order of Australia, an Honorary Doctorate of the University of Athens, the Gaetano Conte Prize and a Lifetime Achievement Award by the World Federation of Neurology. He is also a Paul Harris Fellow in Rotary.
Notable quotes from speakers:
"Inside every Kazzie there is an innovator"
"The best legacy we can leave is to pass on our heritage and culture to the next generations"
"Ideas without action plans and workers go nowhere"
"They say people around the world have six degrees of separation. With Kazzies, it is one or two"
"The first question people ask when we are organising a youth function, is, who's going? What binds us together is our friends."
"Through many hands, great things can be achieved; collaboration is the key, focus on families and youth is important".
We can collaborate with other similar organisations"
"Everyone is starving for culture"
"I have come to see that this ROCK (Kastellorizo) is an icon of all that is resilient and strong and a beacon of strength to all Greeks and should be an inspiration to all Kazzies' and.. ONE CANNOT BUT CONCLUDE THAT NO MATTER WHAT NATURAL DISASTERS OR HUMAN EVENTS CAN BE THROWN AT US WE CAN SURVIVE AND THRIVE. THIS MESSAGE ALONE IS VERY POWERFUL AND AFFIRMS OUR DETERMINATION,…OUR STRENGTH AND OUR CAPACITY FOR RESILIENCE OVER THE AGES. IT IS THIS CAPACITY TO ENDUR THAT MAKES ME THINK WE HAVE SOME OF THE ROCK INSIDE EACH AND EVERY ONE US."
"We are indebted to the Kastellorizians of QLD, the convention steering committee and especially the convention chairman, Stathis Efstathis for their outstanding efforts. They have made an enormous commitment to plan, prepare and stage this significant event in our history"
"Maybe the younger generation needs to understand that Greece is not just the place yiayia and pappou came from or just a place for holidays. That it is encumbant upon Greek speaking parents to ensure their children don't lose the language (or culture or history)……. that it is our responsibility to not lose touch with where we came from"
Following the overwhelming success of the Conference and the Q&A session on the role of the KCA, I am now convinced that a national resource such as the KCA is necessary for the following reasons: • To provide an overall identity umbrella for the wider Australian Castellorizian family to discuss common issues including what is the future for our Societies. • To provide a forum where relatives and friends can meet and rekindle the widely spread relationships. • To provide a resource to all the Associations in dealing with the youth and their requirements, and how best to provide them with matters of their Castellorizian heritage. • To provide a national representational lobby to government for grants aimed at maintaining our heritage collections. Unless we accept that we are a part of a wider family of Castellorizians we risk becoming silos in each State and as a result our youth will lose sight of their identity and our Associations will become irrelevant. The Q&A forum with the youth made it very clear, that although they wanted to plan and arrange their own social activities they would like us to provide them with the resource of identity encompassing, culture, heritage, traditions, language etc. Without that, they may as well be just another group of young people doing their own thing, without the identity label of Castellorizian."
"Any country's most valuable resource is its youth, not what comes out of the ground. For it is in the hands of our youth that the destiny of our country will ultimately be placed. Always try to consider fitting in honorary work, and make your local Kazzie Association your first preference. You will be surprised to know that the most recent survey by the ABS, revealed that out of our population of 23 million, 38% of women and 34% of men did some form of honorary work as part of their lifestyle. Volunteers make a valuable contribution to Australian society, they are an essential part of the fabric of our society. Giving your time willingly on an unpaid basis can be most inwardly rewarding and there is the opportunity to extend and enhance social networks. If you can volunteer in the long term, I call it long distance running, then so much the better. Anything worthwhile does not come easy and is worth fighting for". Seek office if you are serious about making a difference..follow someone as a guide or mentor..but chose carefully. Pull together..we can achieve more when we pull together and in the same direction..and further we will achieve more when we are not concerned with who will get the credit..do not be a limelighter..ie being out front taking curtain calls..be a worker in the background amassing results….think of the Kennedy ethic..do not look for what you can get out of your club..but look to what you can do for your club..and then you derive a warm inner & private pride at pulling off a success".
Michael Anastas (QLD)
Michael Boubaris (QLD)
Dr Paul Boyatzis (WA)
Allan Cresswell (WA)
Dr Anthony Kiosoglous (QLD)
Rebecca Mangos (NSW)
Yvonne Panagacos (VIC)
George Pizanis (NSW)
Nicholas Scopelitis (SA)
Dr George Stabelos (VIC)
Peta Mandikos Tilse (QLD)
Costa Yanardasis (QLD)
Jake Kyranis (Moderator)
Dr John Bacalakis
Jack Barbouttis
Mary-Anne Efstathis
Anna- Jane Kyranis
Rebecca Mangos
Anastasia Passaris
Michael Peters
Costa Yanardasis